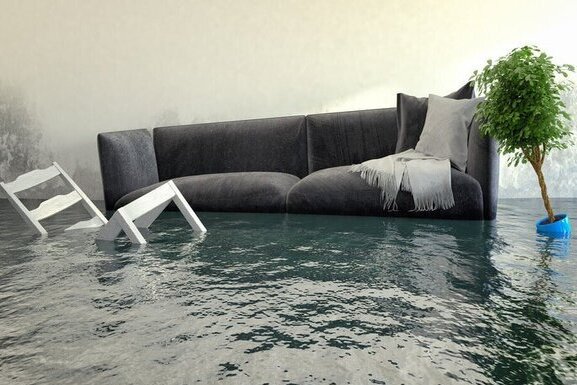 Water Damage in Everett, Washington
Are you dealing with water damage? Do you see rotted wood, soaked floors, and a caving ceiling? Are you standing in still water?!?
Enough is enough!
You need to get this under control. Water damage can be dangerous. Not only does it lead to structural damage in your home, but it can also seep into your home and ruin your belongings.
You need to stop water damage as fast as you can. That means you need to call an expert to help you.
To learn more about water damage in Everett and how you can repair water damage in your home, keep reading. We'll go through everything you need to know about water damage repair and restoration.
1. Call an Expert
As we mentioned, the very first thing that you need to do is call an expert. You need to make sure that you're calling professionals who know how to manage water damage in particular. A regular maintenance company won't do.
That's why we recommend that anyone dealing with water damage call our team here at Fischer Restoration. You can reach us at (206) 633-2065.
While we're on the phone, we'll gather information about the water damage that you've seen. By asking you these questions, we can get a professional to respond to your issue more quickly and efficiently. Having the information ahead of time is crucial so that we can help you to the best of our ability.
2. Inspection and Assessment
Upon arriving at your home, our professional will take a walk around and determine how bad the water damage truly is. We will determine what kind of water damage this is and how widespread the water damage is.
While doing this, we'll also locate the cause of the water damage. This helps us determine the type of water damage and how the water damage can be stopped.
If you're looking to mitigate future water damage and eliminate the spread of your current water damage, you should allow your professionals to do this. In addition, you should give as much detail as you can about everything you know regarding the water damage you found in your home.
3. Water Removal
In order to prevent further damage, our professional will work to remove the water that is currently visible in your home. Using pumps and vacuums, we can remove gallons and gallons of water.
Removing the water makes it easier to fix the damage underneath. It also prevents that water from creating further damage or mold growth.
The sooner the water removal process starts, the better off your home will be. Not to mention, you save money by catching the water damage sooner.
If the water is permitted to sit in your home, it will cause exponentially more problems. More damage means more payments for repairs and restorations. Every second that passes = more of your money.
That caught your attention, didn't it?
When we're asking you to call a professional as soon as you suspect water damage, we aren't joking. This isn't a ploy or a sales gimmick. It is a real danger to you and the people in your home, especially if the water damage has gotten into the floors and ceilings.
4. Drying
Unfortunately, pumps and vacuums can't get water out of every nook and cranny in your home. To get the rest of the water, your professional will use drying techniques. These techniques aim to be non-intrusive, efficient, and effective.
By using proven science, we can draw moisture from your home without causing further damage.
In extreme cases, this may require you to temporarily move out of your home, especially if the water damage occurred in your bedrooms, bathrooms, and/or other common areas.
Our professionals will let you know the timeframe of the repair and restoration process. We always do our best to get you back in your home as soon as possible. However, you should know that this process isn't easy, and we work to restore your home completely, rather than leaving you with remaining water damage.
5. Cleaning
We can help sanitize your personal belongings. We use antimicrobial treatments that can help remove any mold or odor that plagues your belongings after the water damage.
Cleaning and sanitizing is an important part of the healing process for your home. Without these steps, further damage could still be happening.
6. Restoring
The last step our professional takes is restoring your home. This means that they will be transforming your home back to how it was before the water damage happened.
Depending on the damage done, this process could be a few days or a few weeks. You may need to replace drywall, rebuilt floors, or even redo an entire room.
No matter your situation, your professional is here to help you figure out the best plan.
Water Damage in Everett
If your home, business, or other building is suffering from water damage, get on top of the issue right away. Start with our first step – call an expert.
If you're dealing with water damage in Everett, you can count on our water damage restoration services. Our trained professionals know how to respond to your problem and help get you through this stressful time.
In addition, we can help you with mold removal, remodeling & repairs, and more. The sooner you contact us, the sooner we can get to work.
Don't wait. Act now!