Mitigation is the process of minimizing the extent of damage to the structure, and is a term you'll see when describing many of our services. 
Water damage is generally classified into three tiers:
CATEGORY 1 - Clean Water: Spill relatively free of contaminants.
CATEGORY 2 - Grey Water: Significant level of contaminants, but free of sewage.
CATEGORY 3 - Black Water: "Grossly unsanitary" level of contaminants.
When our trained technicians initially respond to your Seattle water damage emergency at your home or building, they'll assess the situation, speak with you to obtain all necessary information, and then outline a general game plan to restore your property.  Appreciating the personal significance of your family heirlooms, photo albums, clothing and furnishings, they'll also determine how to minimize the amount of personal property items that might otherwise have been destroyed. Our goal is to provide the best water damage repair a Seattle company can offer.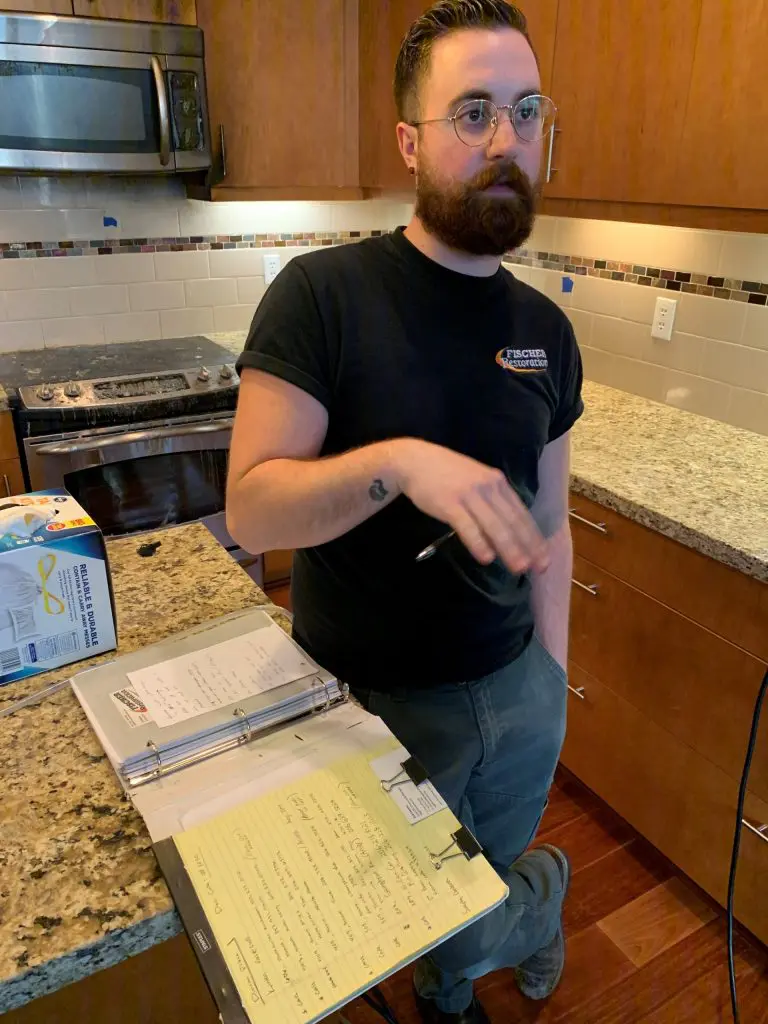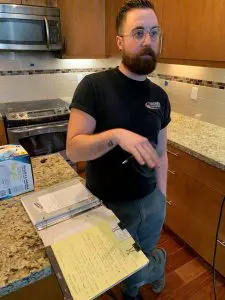 Our techs will then plot every area that has been affected by water on a detailed map – upstairs, downstairs, crawl spaces, basements, attics – by walking through the entire structure and identifying areas of concern.  The objective will be to identify areas with high levels of moisture content, and then dry or remove those affected areas to get them ready for the repair phase of the project.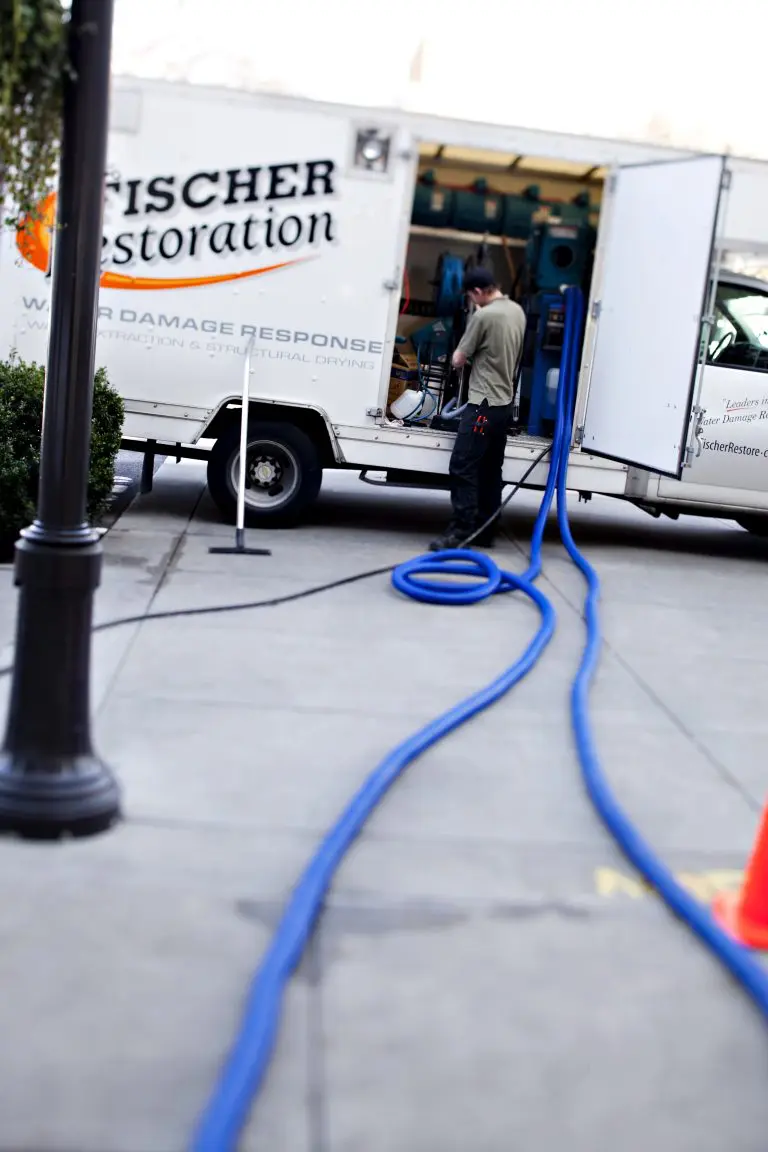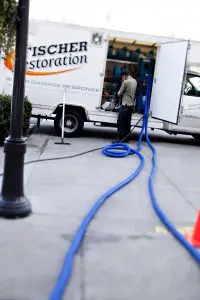 The Process
Cleaning up the unwanted water is the first step in the restoration process for your home or business. We use powerful vacuums to quickly suck up large quantities of water.  After water extraction, our technicians will set up large industrial fans strategically throughout the dwelling. This will continue to dry water absorbed by porous materials such as carpets, wood, sheetrock and other items.  This step is critical to prevent mold from growing behind the walls or beneath the flooring.
Proper ventilation is also key to ensure the individuals working in the area have the fresh air necessary to combat the strong odors, gases and fumes that often are present in water-damaged areas.  In addition to the industrial-strength fans, the techs will open windows and doors within the room to ensure adequate, safe ventilation.  In addition to health and safety concerns, this is important to prevent mold growth.
Throughout, the technicians document progress to assess what has been accomplished and how best to move forward.  Sometimes certain areas may take longer than expected to dry out, for example. Or perhaps they'll find additional items that need to be removed.  So a plan may need modified based on unexpected developments, while still providing a clear road map.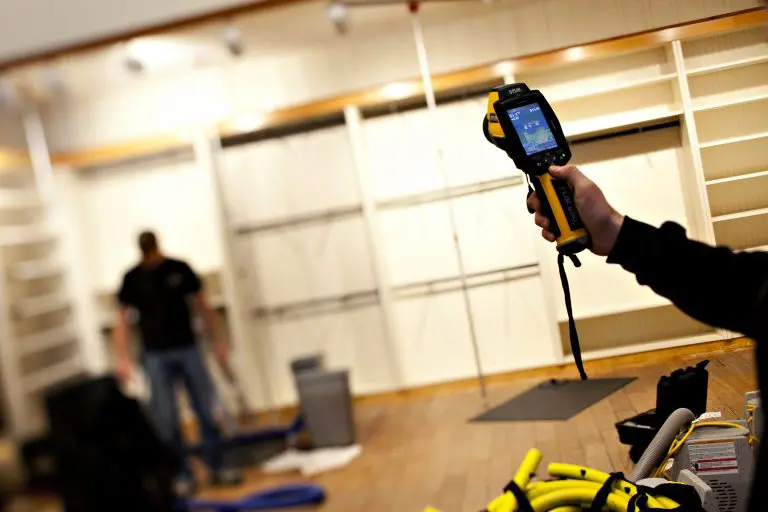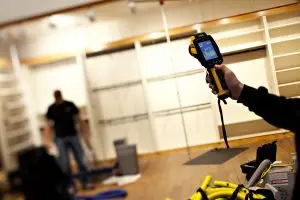 Our Equipment
All dehumidifiers, air movers (fans) and other specialty drying equipment that we use aren't just industry standard. They're the best in the industry.  And our techs are trained in much more than how to just set them up. They optimize each piece of equipment, accounting for power limitations, room size, noise constraints and other parameters.
How long does the water mitigation process take? 
It varies according to the type of water damage. This includes the amount of water, the length of time the water was in the building before it was identified, whether it was a long- or short-term leak, and the types of materials that were affected.  Drywall dries out rather quickly, for instance, while wood-framed buildings may have structural elements that take longer.  Taking all factors into consideration, our goal is to complete the project within a week.
Contact us today for the best water damage restorations services in Seattle.
Related Reading
Help! There's Water in my Crawl Space
How to Troubleshoot a Ceiling Leak
Do's and Don'ts of Water Damage
5 Causes of Commercial Water Damage
Should You File an Insurance Claim for Water Damage?
5 Common Signs of Water Damage
What to Know About Flood Damage