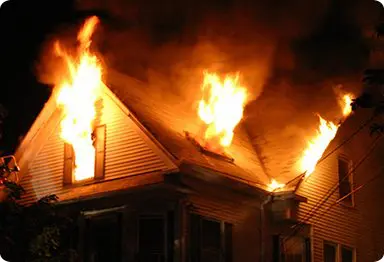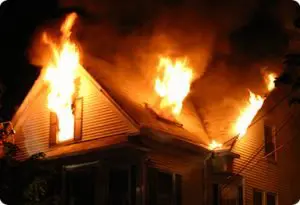 If you've experienced smoke damage in your Seattle home … or you have unwanted water due to sprinklers going off and/or from the efforts of the local fire department … or a whole-building fire has caused more significant, widespread repercussions, you need the expertise of a trusted, professional fire damage remediation expert in Seattle to clean and restore your home.
Our Team
Our trained restoration professionals begin with a thorough onsite assessment. They'll go through the entire structure and perform a fire and water damage assessment.  Smoke and soot tend to have a very corrosive nature, and can break down circuitry (light fixtures, switches, appliances) over time, even if their impact isn't readily apparent.  Our team members know how to look for that type of infiltration. They will also advise which structural and decorative items in the home will require removal if deemed salvageable.
Frequently, this will include building materials such as drywall, cabinets, flooring, shower surrounds, dishwashers, range tops and other appliances.  Our techs can also advise you what to do with your furnishings and personal items so they can begin cleaning.
Our Tools
We only use premium specialized equipment – the best in the industry! And our techs know which tools to use to address specific odors and unique situations.  If you have minor smoke damage due to a smoldering fire, for instance, the job may only require minimal cleaning but extensive odor treatment.  Thermal fogging is a highly effective way to eliminate lingering odors, utilizing an ultra-purifying fog (4 microns) that can penetrate a wide variety of surfaces to break down and encapsulate the odor-causing particulates.  If needed, we can encapsulate a wall or all the walls in a building.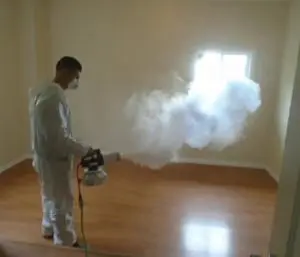 In the event of fire damage cleanup that requires drywall removal, we seal the frame. This prevents the embedded smoke odor from permeating once the new dry wall has been installed.  Our employees have the knowledge base to identify what's needed in these intricate situations and handle it properly. We restore your property on fire and smoke damage projects throughout Seattle, from Everett, Snohomish, Lynnwood, Bellevue + beyond. Contact us today if you need assistance with the fire damage restoration process.
Related Reading
Act Quickly to Fight Fire Damage
Uncommon Causes of Fire Damage