Welcome to Fischer Restoration
For more than 40 years, the Fischer family of companies has proudly served the greater Seattle community – starting with Fischer Plumbing in 1977, and adding restoration, electric, and heating and air divisions over the years.  In addition to sharing a common name, all the business lines share the same Fischer commitment to providing an excellent customer experience each and every house call.
Fischer Restoration started over a decade ago as a well-respected carpet cleaning service and has grown into a market leader in residential and commercial water damage mitigation. Fischer Restoration has developed a breadth of services from emergency response to water, fire, mold, asbestos mitigation & remediation all the way through to full restoration, repairs and even general contracting and remodeling services.
We know the frustration, hassle, and financial cost you may be facing when a pipe breaks or an unexpected storm or fire has wreaked havoc on your home or business.  While we are not the only Seattle water damage specialists, we pride ourselves on being the best.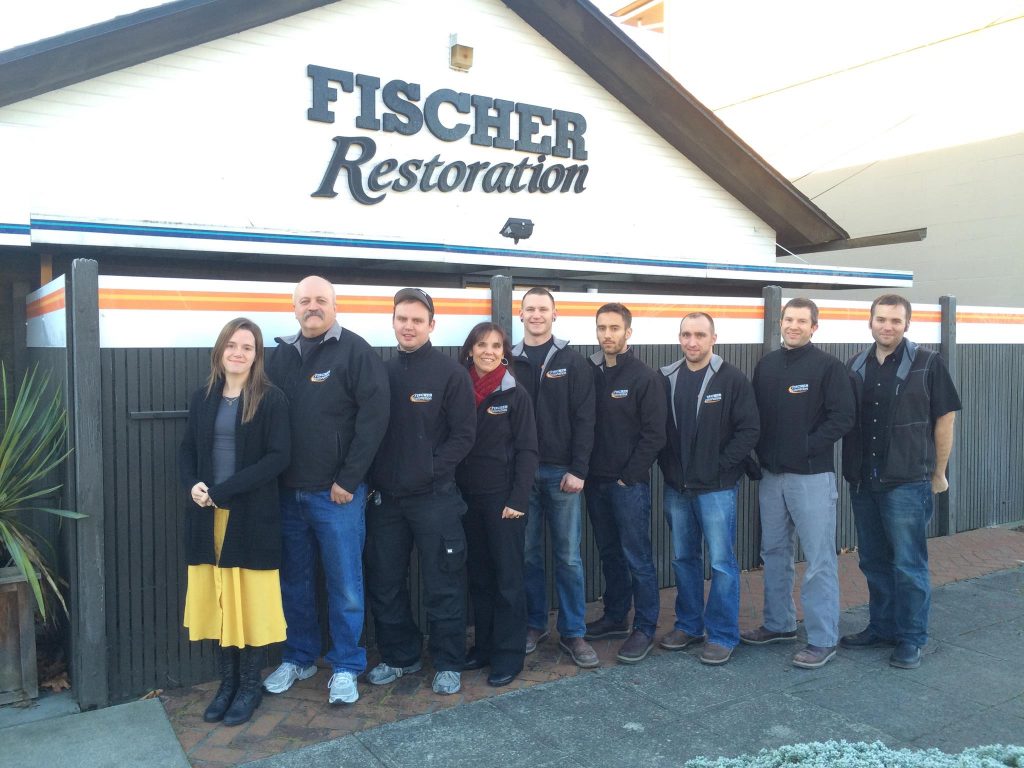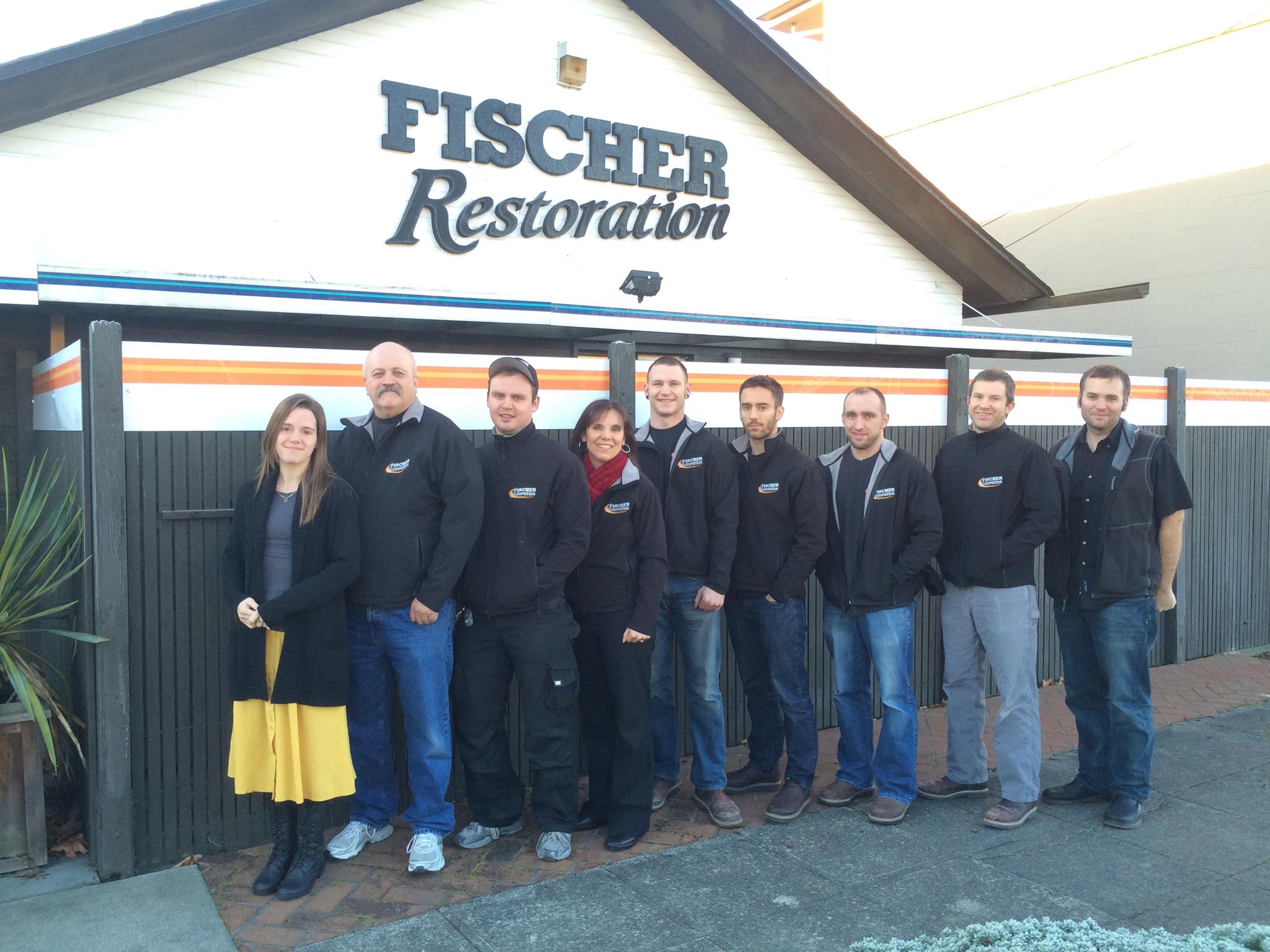 The Fischer Difference
As part of the Fischer Plumbing family, we take great pride in our culture of teamwork and commitment to excellence.  It's about doing it right the first time, with a smile and firm handshake, and giving you and your family the peace of mind of knowing your home is in good hands.
Fischer Plumbing began operations in Ballard in 1977, and over the past four decades, has become one of the largest and most highly regarded plumbing companies in Seattle.  They've set an exceptionally high bar of quality that we all proudly uphold every day, on every job.
As a family-run, independent and local business, our customers are front and center in everything that we do.  Unlike some of our competitors who may be franchisees or part of national chains that use a lower cost/higher volume model to offset marketing expenses, we believe in maximizing quality over quantity.  By maintaining exceptional standards, focusing on our clients' individual restoration needs, and taking the time to resolve their issues, we put our customers first.  Every time.
The Fischer family has proudly served the entire Seattle and Eastside for more than 40 years, and our success is derived from our strong reputation and established presence within the community.  By holding ourselves to the very highest standards, our business continues to grow thanks to clients who call us back for new jobs – and refer their friends.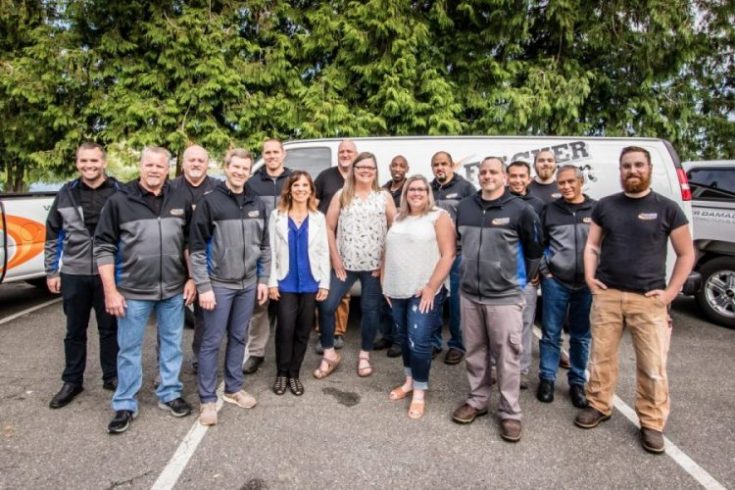 Our Commitment to Excellence
At Fischer Restoration, we know that you are not just going to let anyone into your home.
That is why we exclusively employ IICRC (Institute of Inspection, Cleaning and Restoration)-certified, honest, respectful and courteous technicians who have received all the necessary training to address your water damage and restoration needs.  Not only that, but we make our presence as unobtrusive as possible, while keeping you informed, so you can go on with your day without interruption or unanticipated surprises – and with confidence in knowing that your job will be done right.
Give Us a Call
We know how terrifying, overwhelming and stressful it can be if a pipe breaks or an unexpected storm wreaks havoc on your home, building or rental property.  If you have unwanted water and contaminants, call us immediately at (206) 633-2065.  Our Seattle area restoration company is available 7 days a week, 24 hours a day – and we can minimize your damage by resolving your situation quickly, efficiently and professionally.
And since Fischer is a general contractor, we can provide you with extra services if you need them in addition to your water extraction and mold mitigation, including plumbing, electric, and air conditioning and heating.