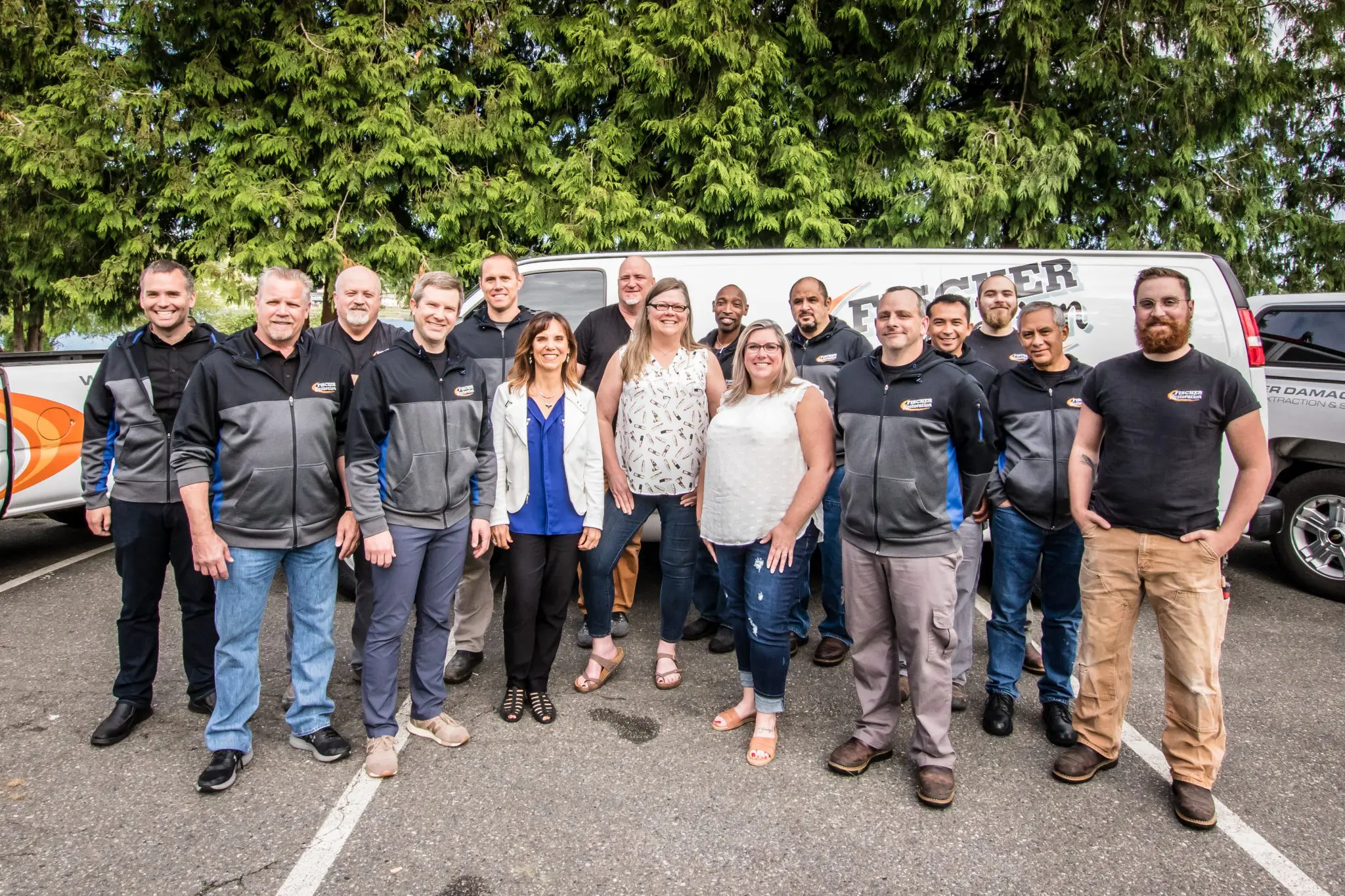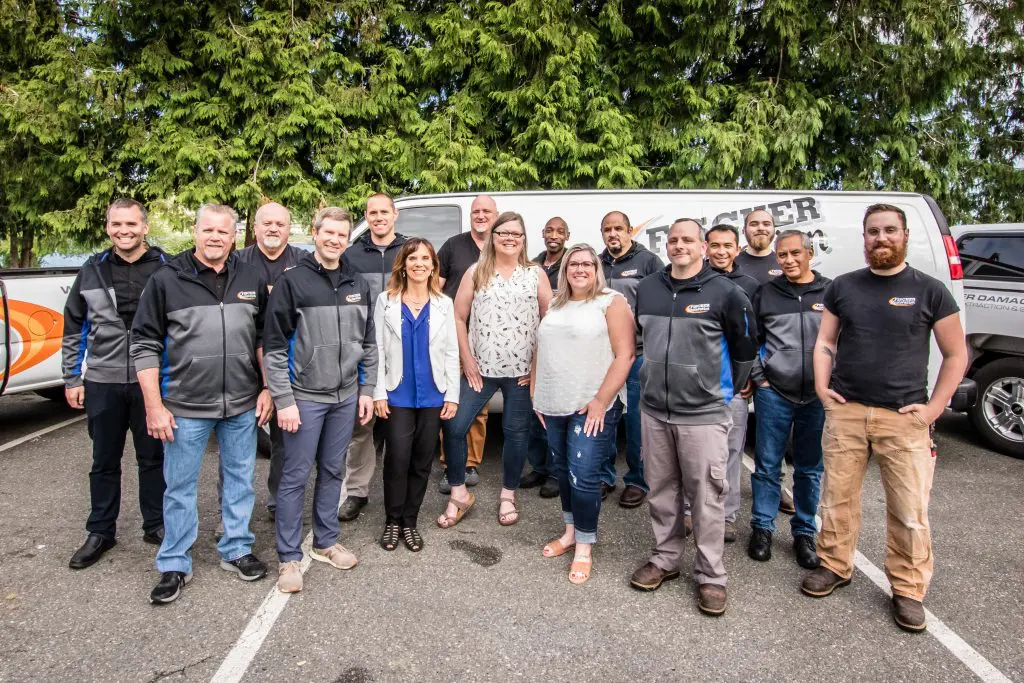 For more than 40 years, the Fischer family of companies has proudly served the greater Seattle community. We started with Fischer Plumbing in 1977, and added Restoration, Electric, and Heating & Air divisions over the years.  In addition to sharing a common name, the business lines share the same Fischer commitment to providing an excellent customer experience each and every house call.
Fischer Restoration started over a decade ago as a well-respected carpet cleaning service. We have since grown into a market leader in residential and commercial water damage mitigation.
Our Restoration team has developed a breadth of services from emergency response to water, fire, mold, asbestos mitigation & remediation all the way through to full restoration, repairs and even general contracting and remodeling services.
The original Fischer Plumbing was founded in 1977 and enjoyed a solid local reputation for drain and sewer cleaning for years. We specialize in all types of plumbing, from sewer repair and drain cleaning to hot water heaters and remodeling projects.
Specializing in both residential and commercial projects, Fischer Electric offers a wide array of service offerings backed by decades of experience and attention to detail.
Our comprehensive list of electrical services range from trouble-shooting, service upgrades, circuits and panels to remodels, wiring and lighting retrofits. We can even get your electric car charging station up and running!
There's few things more frustrating than your furnace not working in winter, or your air conditioner failing during the dog days of summer. Fischer Heating & Air is here for you in those cruel and inconvenient moments. We specialize in repairing and service heating, cooling, HVAC, and boiler systems to get you and your loved ones back into the "Goldilocks" zone of not too hot, not too cold.
Moving On Up
In 2015, we moved to our current corporate headquarters at Mountlake Terrace in North Seattle.  We built it with our own hands to be a state-of-the-art operation that houses our staff and service vehicles.  And the office is located by the I-5 and 1-405, giving our technicians access to both sides of the lake.
If you have a project we can help with, let's work together to resolve it quickly and effectively.  Contact us today and become part of the Fischer family.