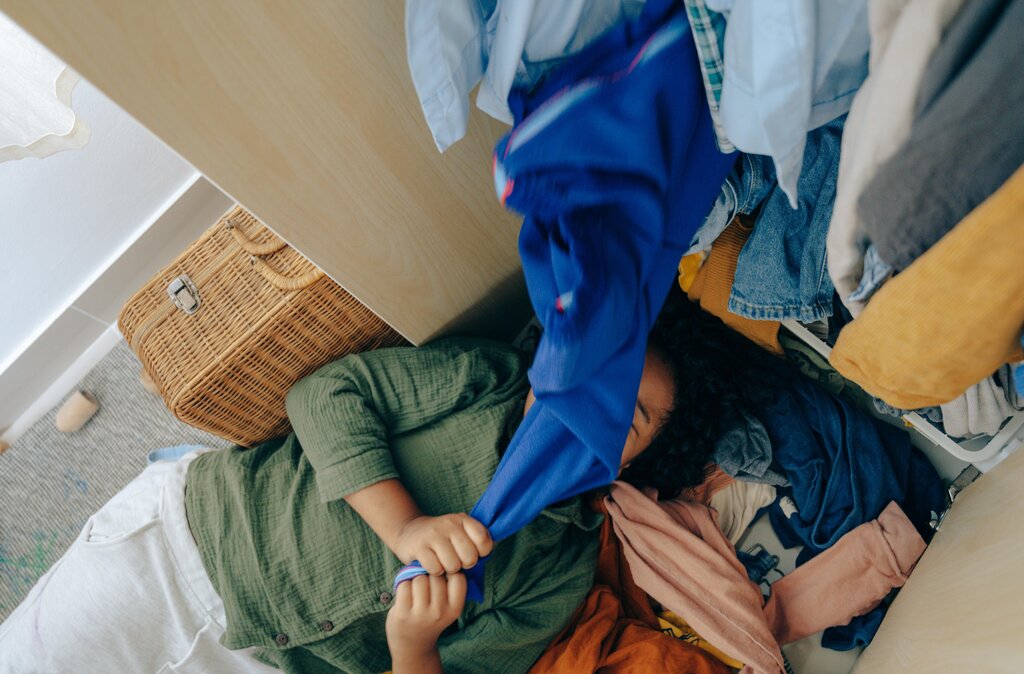 Small Closet Remodeling Ideas
You love your home. You've put hours of work into making it your own, but maybe your storage space leaves something to be desired. During your busy schedule, you find that your closets get cluttered and disorganized. To help you get more storage space, here are 12 closet remodeling ideas for every room in your home.
The Pantry
Whether you have a small household or a large, busy family, weekday cooking can lead to an unorganized pantry. Even if you keep to a tight grocery budget, it can be ruined when perishable items get pushed behind other more used ingredients.
FIFO, or "first in, first out" is a storage method used by restaurants worldwide. To keep food from going out of date, write their expiration dates clearly on the box or invest in some chic glass containers so you can see exactly what you have. This way you can use anything that's about to expire in fridge- and pantry-clearing dishes like stir fries, burritos and soups.
Installing lights in your pantry can help you see what you actually have. While you should certainly install a ceiling light, you can also put small, battery-operated LEDs under each shelf.
Being able to see into your pantry will motivate you to keep it organized. If a plain glass door seems a little boring, you can etch cute pictures and phrases into it to make your pantry look like the entrance to local market.
Multi-Purpose Hall Closets
Every home has it: that one utility closet that seemingly everything gets thrown into. It might be in your hallway or foyer, but it could definitely stand some renovation.
Utility closets often come with a straight iron bar across the top and little else. Consider installing new shelves to give everything a home. A professional remodeler can install different sized shelves and even drawers. Taking the DIY remodeling approach, you can put small bookshelves and chest of drawers inside if space allows.
Many closets have a little door in the back for accessing your home's crawlspace. If your home has another crawlspace access point, consider having a professional remodeling service enclose it with drywall and flooring. Accessible yet out of the way, it's the perfect space for storing holiday decorations and seasonal clothes.
The easiest way to maximize your hall closet space is with hooks — and not just on the back of the door. Even if you have a metal bar for hangers, some hooks in the back of the closet keep coats of any size handy. If the weather takes an unexpected turn to the frostier side, you'll just have to reach a little further back for a winter coat.
Clothing and Bedroom Closets
Maybe you've put a shoe rack or some containers on the floor of your closet, but it's not quite enough. Over time, it always goes back to being cluttered. Your wardrobe grows, so why shouldn't your closet?
Installing a walk-in closet isn't as costly as you might think. HGTV quotes the average cost of walk-in closet remodeling and installation as $1,200 to $3,000. Considering the value it adds to your home and the valuable storage space you'll create, that's a small investment. Add mirrors, lights and chests of drawers for a dressing room all your own.
Closets with conventional hinged doors often expand far beyond the width of the door. To access every inch of your closet, install sliding doors. Use salvaged wood or barn doors for rustic hominess or tinted glass to match modern, minimalist aesthetics. With soft lighting, you can see what you're wearing first thing in the morning without blinding yourself.
If clothes aren't cluttering your bedroom or closet, use wide sliding door closets for other purposes. They can fit entertainment systems, Hollywood-style vanities and more. With help from professional remodelers, your closet can be an elegant addition that opens up your bedroom's floor space.
Linen and Bathroom Closets
Like hallway closets, linen closets often become catchalls. The bottom is covered in laundry while blankets, pillows, towels, washcloths and beauty products lay scattered across the shelves. Especially if you host guests, you don't want to get rid of extra towels, so add some features to maximize your organizational potential.
For beauty, hair and hygiene products, pullout shelves add an extra layer of organization. Since they slide back into the shelf, you won't knock anything over as you reach for something else. With a top-down view, you'll have bobby pins, make-up and extra soap at hand.
To keep bottles from rolling around, wine cubes have X-shaped shelves. This is perfect for rolled-up towels. Pulling out one towel won't make a perfectly-folded stack fall to the ground. Instead, you'll have unwrinkled towels fit for a resort. Many wine cubes have square cubbies that you can use for washcloths and hand towels.
Keep laundry off the bathroom floor with higher shelves. Under your wine cubes and pullout shelves, a tall bottom shelf is great for laundry baskets, extra toiletries and ready-to-go travel kits.
Make Your Closet Remodeling Dreams Come True
Americans spend $400 billion on home renovations every year, but that doesn't mean every project has to be huge. By improving your storage space and closets, you'll have an overall cleaner, healthier home at a relatively lower cost. No matter the size of your home renovation project, Fischer Restoration is here to help.
Since 1977, we've provided professional remodeling service in Seattle with pride and passion. No job is too big or small. Maybe your closet remodeling involves tearing out walls. Maybe you just need help hanging shelves. Either way, contact us for any and all of your home remodeling projects.