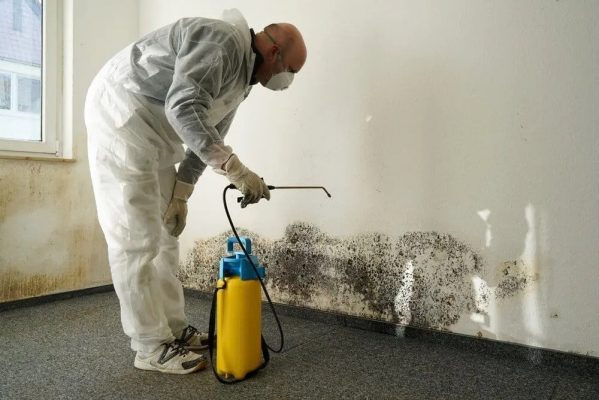 7 Tips for Choosing a Mold Removal Service
Around 70% of homes have mold. Meanwhile, almost 30% of people are predisposed to mold-related health issues. If you have mold in your Redmond, WA home, it's important to get help right away.
Don't try to handle the issue on your own. Instead, find a reliable mold removal service in Redmond. By hiring the pros, you'll have peace of mind knowing your home is entirely mold-free.
Not sure who to hire? Here are the seven tips you need to find mold removal Seattle residents rely on. With their help, you can keep your home and family safe. Start your search with these seven simple tips today!
1. Look for Experience
People perfect their skill sets from hands-on experience. As you start your search for a Redmond, WA mold removal service, look for experience.
How long has the company operated? How much experience does each team member have in the industry? An experienced team will have the knowledge and know-how you need.
Don't choose a brand new business. They're likely still working out the kinks in their operations. They could make costly mistakes when visiting your home as well. Instead, choose a team that's familiar with mold removal. Make sure they have local experience, too. They might know more about the strains of mold that are common to Washington.
A long-established business has likely survived competition in the area. That means they've gained the trust and respect of local homeowners. You can trust them for black mold removal. An established business likely has safe mold removal strategies as well. They'll also have the necessary equipment to thoroughly remove the mold from your home.
A newer business, on the other hand, might still experiment with different techniques.
Take the time to ask about the individual technicians who work for the company, too. Who will visit your home? Do they have the necessary training and experience? Do the technicians have any certifications? Mold removal specialists usually have the IICRC certification.
Choosing a certified team will give you peace of mind. They'll have the necessary experience and training. They'll also know which industry standards to uphold.
2. Review Their Services
Once you find a few experienced businesses in the area, learn more about their service. Do they offer services beyond their initial mold removal service? What's included?
The specific services each business offers could vary. Some businesses might complete extensive testing before and after they remove the mold. They can determine the type of mold that's growing in your home. They can also ensure the mold is completely gone.
Some mold removal teams also offer water damage restoration services. These services can ensure your home is completely dry. Otherwise, you might have another mold problem in the future. It's important to determine the root cause of your mold growth. Fixing the issue at the source can help you avoid mold growth in the future.
How will they handle shower mold? Can they help you spot the mold signs within your home? Do they ask if you're experiencing mold symptoms like itching, sneezing, and skin rashes?
Your mold experts can help you prepare for future infestations by offering preventative advice. Learning how to recognize mold signs like wood mold will help you determine when to call for help. Some black mold removal teams also offer restoration services. Once they remove the mold, they'll clean up and salvage the structure.
In some cases, however, the damage is too severe. Talk to each mold removal service company on your list to learn more about their services.
3. Ask for References
You can learn more about each business by asking for references and reviews. You can find reviews on the company's Better Business Bureau and Google My Business listing. Try to read reviews from a few sources. You'll likely see one or two negative reviews - that's normal. It's unlikely you'll find a business with a perfect 5-star rating.
Instead, read the comments. What do people have to say about the business? Were they satisfied with the services they received? Did the customer experience any issues?
Reading reviews can give you a better idea about each business before you hire someone.
4. Get Proof of Insurance
Before hiring anyone to work on your home, make sure they have worker's compensation and liability insurance. Their liability coverage will protect your home in case a technician causes damages. What if a technician gets hurt on the job? The worker's compensation insurance will cover their injuries.
Don't hire a company unless they have proof of their paperwork.
5. Consider Their Methods
Take the time to learn more about each mold removal company's process.
How will they protect the rest of your home from mold? Will they seal off the affected area to stop spores from spreading through the air?
How will the employees stay safe? Will they wear protective gear, including gloves and masks? Learn more about the company's process to ensure they prioritize safety.
6. Look for a Guarantee
Ask the company if they offer a guarantee. What happens if the mold grows back? Will they return to remove it?
Mold is sometimes tricky to get rid of completely. Make sure they focus on the root cause of the problem. Otherwise, you might have to call them again, meaning you'll end up paying more.
7. Request a Quote
Try to narrow down your options to at least three black mold experts in Redmond, Washington. Ask each one for a quote. Receiving at least three quotes will help you determine the local average.
If one company offers a much lower quote than the rest, scratch them off your list. A company that underprices its services might not have the equipment for the job. They might not know how to handle mold properly. Other companies ignore safety standards to get the job done quickly.
Does one company have a significantly higher price than the others? Consider their services. What are they offering in addition to their mold removal service? They might take extra safety precautions or go the extra mile by testing for mold.
Make sure you know what you're paying for.
Mold No More: Choosing a Mold Removal Service in Redmond, WA
Don't leave mold throughout your home. Instead, protect your family by choosing a mold removal service in Redmond, WA. By calling the pros, you can ensure your home is safe.
Are you dealing with mold growth throughout your home? We can help.
Contact us today to get started.