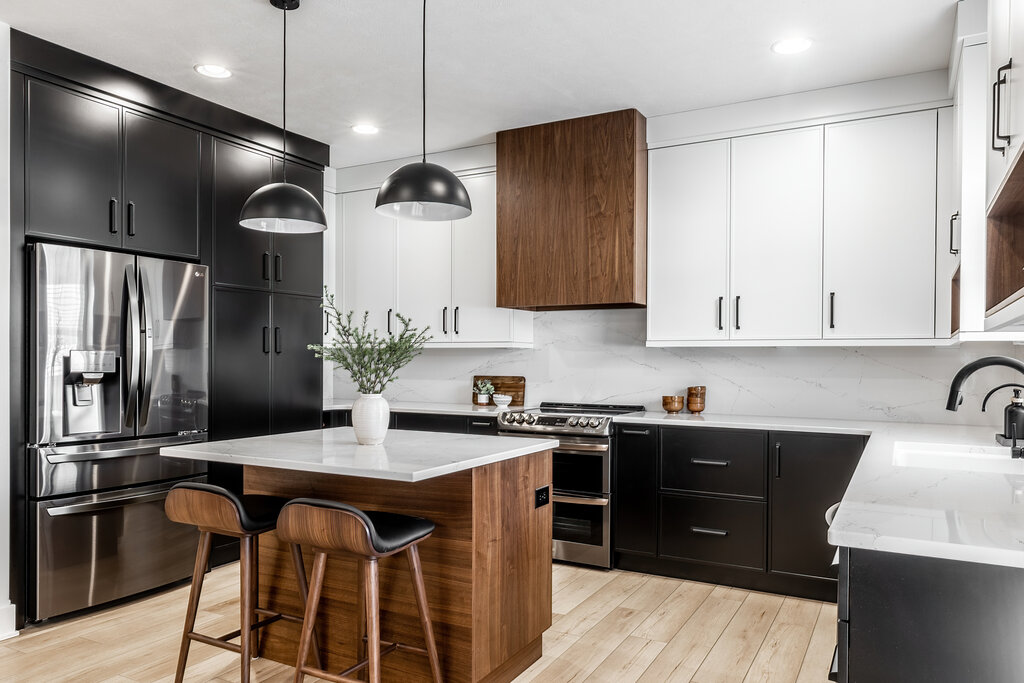 Midcentury Modern Remodeling: Trends and Ideas
Home improvement has taken the country by storm in recent years! Over 60% of Americans undertook a home improvement project in 2020. If you've been dreaming of remodeling your space, now is the time!
And when it comes to designing your space, the options are endless. If you're looking for something current but with a vintage edge, midcentury modern is a perfect choice. Get inspired with these project ideas!
Features of Midcentury Modern
The midcentury modern trend gained popularity between the late 1930s and the 1960s. Heavily influenced by simple, natural Scandinavian architecture and new materials, designers began using materials like lucite and fiberglass to create futuristic silhouettes.
Some typical features of midcentury modern design include:
Geometric lines
Curving silhouettes
Indoor-outdoor connection
Open floor plans
Heavy use of glass
Neutral colors
Modern, common materials
The trend fell out of favor after the 1960s but has had a resurgence in recent years. It might be because this trend is perfect for small spaces, like apartments. It's also budget-friendly and offers the perfect mix of nostalgia and modernity!
Midcentury Modern Project Ideas
Remodeling your home has numerous benefits, from increased value to lower energy costs. And if you choose the right design, you'll also want to spend more time in your space!
Dreamy Bedroom
If you have the budget, adding enormous walls of windows is the best way to bring midcentury modern into the bedroom! This trend emphasizes a deep connection to the outdoors, so large windows are a perfect starting point. Plus, the extra light will add to the sun-drenched mid-century modern aesthetic.
Carry the warm-toned wood into the bedroom and add a large, geometric rug. A low wooden bed, oval nightstands, and simple accessories are a must! But mid-century modern allows for some fun as well.
Try creating a statement wall with vintage patterned wallpaper, wood paneling, or a bold color. Stack some books, accessorize with wooden objects, and add a pop of print with cushions. Making a midcentury modern renovation your own means you'll love it that much more for years to come.
Peaceful Bathroom
Black, white, and wood reign the midcentury modern bathroom. One easy way to update your look is to re-tile the floor. We recommend some black and white honeycomb tiles for that vintage feel.
Keep the clean lines flowing from the kitchen into your bathroom with a geometric vanity. To soften the look, add round mirrors, gold or brass hardware, and some natural materials. A small wooden bench to hold towels or a rattan laundry basket are perfect!
Clean Kitchen
Kitchens are the most popular choice when it comes to a home remodel. We recommend starting with a clean base, like white walls and warm-toned wood floors, to build your perfect midcentury modern kitchen. To bring the trend into 2022, install glossy white or warm-toned wood cabinets.
Keep the lines of your counters clean, simple, and geometric. But have some fun with splashes of color! Deep-toned hexagon tiles as a backsplash, or even 1970s-style colorful appliances, work well.
Hop on the Midcentury Modern Trend!
If you're ready to take on a home remodel this year, let midcentury modern inspire your space. This timeless, clean look never goes out of style!
You know what you want, and we can make it happen! Skip the interior designer and work with an experienced general contractor instead. We specialize in remodels of any size or scope, according to your design ideas.
Contact Fischer Restoration today and get started with your midcentury modern renovation!